Board Leadership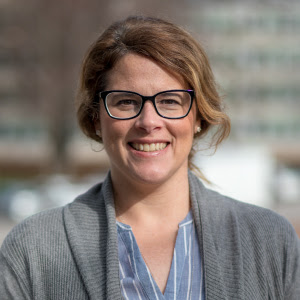 Laura Boyd, lboyd@nami-wake.org
Laura Boisvert Boyd is a Licensed Professional Counselor Supervisor. Laura is an NC State graduate, holding her master's in Counselor Education/Student Development in Higher Education. She is also a Board Certified Counselor. Laura's past professional experiences are in university admissions, academic advising, mental health private practice, case management, program development and consulting. Laura has a passion for outreach, education and prevention. She is drawn to NAMI Wake County for the readily accessible services it provides.
Amie Carmack, Vice President, acarmack@nami-wake.org
Amie Flowers Carmack is a partner with Morningstar Law Group. As an employment lawyer, Amie sees every day the effects of mental health issues in the workplace, and works with employers to manage those situations toward positive outcomes. Prior to joining Morningstar, Amie was a partner at K&L Gates and its NC predecessor, Kennedy Covington. She is a passionate double Deacon, with dual degrees from Wake Forest University. Amie recently was named to Best Lawyers' 2020 Edition of Best Lawyers in America, and is rated by Super Lawyers as one of the Top 50 women attorneys in North Carolina.
Amie is interested in investing in NAMI-Wake County because its mission is near and dear to her heart. She has navigated the mental health landscape for 19 years as a parent, and for longer as a daughter, sister, and friend. Amie is especially passionate about mental health of girls and young women (particularly those on the autism spectrum); educating and supporting the parents, educators, volunteers and public safety professionals who walk alongside them; and working to de-stigmatize mental health struggles and resources.
Dr. Stephanie Coard, scoard@nami-wake.org
Dr. Stephanie Irby Coard is currently a tenured Associate Professor in the Department of Human Development and Family Studies and Director of Graduate Studies, The University of North Carolina – Greensboro (UNC-G).  A clinically trained psychologist and researcher, her professional (and personal) mission is to contribute to the understanding, prevention, and treatment of child and adolescent mental health problems, particularly as they relate to youth and families of color.   Her understanding of socio-cultural factors as they relate to the etiology, treatment and prevention of child mental health problems has informed her work on several federally funded studies she has be awarded to pursue this work.
Dr. Coard's election to the board is also an extension of work she has been engaged in as an active member of Alpha Kappa Alpha (AKA) Sorority, Incorporated to support AKA's partnership with NAMI and NAMI affiliates to increase mental health awareness in African American communities. Dr. Coard has taken a leadership role in partnering with NAMI Wake staff/volunteers to disseminate mental health awareness information, plan collaborative events and work together on major initiatives.
Ron Coleman, rcoleman@nami-wake.org
Ron Coleman is an engineering and business professional dedicated to improving safety. He holds bachelor's degrees in electrical engineering from Columbia University and engineering mathematics from Jacksonville University. He has lived family experience with mental illness and appreciates the support programs NAMI provides. He is passionate about improving public support for mental illness, reducing stigma, and helping people reach their full potential. Ron lives in Morrisville with his wife and two daughters, has traveled to 29 countries and 43 states, and likes to attend rock concerts.
Lilian Davis, President, ldavis@nami-wake.org
Lillian M. Davis, Director of Business Development, joined Strategic Behavior Center-Raleigh in May 2014. In 2015, she was promoted the role of Community Liaison Supervisor and in 2017 to the Director of Business Development for SBH Raleigh. She has 14 years of experience in mental health working a variety of clinical, educational, and business development positions. Prior to working at Strategic Behavioral Center, Lillian worked at NC Mentor as an Intake Coordinator and an Exceptional Children's Teacher in Johnston County Public Schools. Lillian received her Bachelor of Arts in Psychology from North Carolina Agricultural and Technical State University.
As Director of Business Development, Lillian leads a team of Community Liaisons who strives to meet the mental health needs of the community by linking them to the clinical services provided at SBC Garner.
Robert Jordan, rjordan@nami-wake.org
Rob is an entrepreneur and product designer with a background of English and Industrial Design. He has an undergraduate degree in English from the University of North Carolina at Chapel Hill and a masters degree in Industrial Design from the College of Design at North Carolina State University where he also taught for a couple of years. He works at Livetech, LLC a Raleigh-based experiential marketing firm, and owns another product design company, Fortis Design, Inc.
His mother, Louise Jordan, was on the board of NAMI previously. She has advocated for the mentally ill and her brother Phil Wiggins for most of her life. Witnessing her great compassion and the difficulty of this struggle greatly affected Rob and he now continues this advocacy. He spends his free time having fun with his family (he's married with two kids and a Springer Spaniel). He also loves hanging out with friends, reading, exercising, going to see live music, playing guitar, and One-wheeling.
Kimberly Korzen-Varin, Secretary, kkorzen@nami-wake.org
Kim Korzen is a North Carolina native and graduate of Wake Forest University, where she received highest honors. She studied sociology and dance in college, and has worked in the fast-paced world of arts administration in the Triangle since graduating in 2016. Currently, Kim is part of the philanthropy team at the North Carolina Symphony, in the role of Major Gifts and Planned Giving Coordinator.
While at Wake, Kim was diagnosed with bipolar disorder. She had experienced symptoms earlier, but the stigma around mental illness kept her from finding help. Because of this lived experience, Kim is driven to raise awareness around mental illness and combat stigma so that all affected by mental illness receive the support they need when they need it. She has been volunteering with NAMI Wake's In Our Own Voice and Ending the Silence programs for the past year, where she speaks about her mental health journey and recovery. Kim has greatly appreciated this volunteer experience and has been impressed by all that she has learned about NAMI Wake's programming. She is motivated to deepen her engagement and support the work of NAMI Wake.
Ira Landis, ilandis@nami-wake.org
Ira Landis has been with NAMI Wake since 2015. He is actively involved in NAMI education as a 'Peer to Peer' class facilitator and outreach as an 'In Our Own Voice' presenter. "We must intentionally seek out those who suffer in silence. Those who get through each day by wearing their game face. We can give them a voice to be responded with compassion, care and hope."
He currently works in Information Technology for Cree, Inc. as a Business Analyst in Global Enterprise Systems Solution Delivery. Ira is originally from Cleveland, Ohio and has a degree in Business Information Systems from UNC Greensboro. He and his wife Nancy have two daughters who are establishing their careers in Raleigh.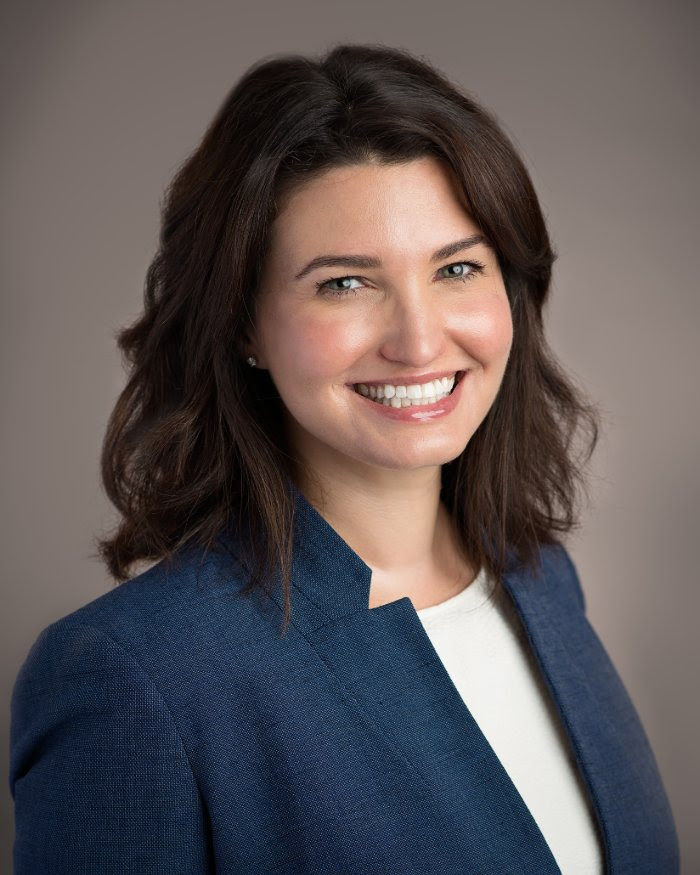 Ashley Orlovich, aorlovich@nami-wake.org
Ashley Orlovich came to Holly Hill Hospital in 2013 and currently serves as the Director of Business Development. Orlovich attended Creighton University and received her Master of Arts from the Chicago School of Professional Psychology. Her experience includes marketing, public relations and business development positions in both the public and private sectors, including the Alice Aycock Poe Center for Health Education (Director of Development, Raleigh), FTI Consulting, Inc. (Business Development Associate, Energy/Retail/Financial Services, Chicago), and Chartwells at DePaul University (Marketing Director, Chicago.)
Kathleen Owen, Kowen@nami-wake.org
Catherine Grant Peoples, cpeoples@nami-wake.org
Catherine earned her Bachelor of Arts in Psychology from The Pennsylvania State University and her Master of Social Work from Indiana University. Catherine is a Psychotherapist with MindPath Care Centers at Carolina Partners in Mental HealthCare, PLLC and has worked in the mental health field as an Outpatient Therapist, Behavioral Health Specialist, and a Psychiatric Social Worker. She uses a variety of therapeutic modalities including Solution Focused (Brief) Therapy, Cognitive Behavioral Therapy and Motivational Interviewing, as well as other strategies rich in positive psychology, expressive arts, and mindfulness.
Catherine's aspiration to enter the mental health field began during her high school days and has not wavered since. She enjoys helping individuals move forward in life and improving their quality of life as they go. Catherine believes in self-care, time management, healthy boundary setting, and self-expression through finding one's voice. Each of these beliefs are foundational in her passion for being involved with NAMI.
Tom Pitler, Treasurer, tpitler@nami-wake.org
Tom Pitler is a biopharmaceutical company executive currently consulting for several different biotech and specialty pharma companies. Tom holds a bachelors degree from Wake Forest University and a Ph.D. in Physiology from Wake Forest University School of Medicine. Tom is active in Stephen Ministry for White Memorial Presbyterian Church and has been on the NAMI-Wake Board of Directors for 2 years, serving as the Treasurer in 2019.
Cecil Smith, csmith@nami-wake.org
Board experiences with Technology and Community Boards. Most recent has been in Mental Health. Board Member of NAMI and CASA Funds Development Committee. Electric Industry (18 years): NC EMC, Tideland EMC, Duke Energy.
Banking Industry (25 years): Wachovia, First Charter, Bankers Trust of SC. Technology Industry: Western Electric in Defense Development. Highest Job Titles: CIO at 5 companies; Senior VP at 2; Executive VP at 1; CEO and GM at 1 company.
Mark Szajnberg, mszajnberg@nami-wake.org
Mark has been on the front lines of assisting those in active and passive crisis regarding their behavioral health as a law enforcement officer for the last 16 years. He currently serves as the Coordinator for CIT (Crisis Intervention Team), Peer Support Team and is a supervisor in the Criminal Investigation Division for his agency. He comes to NAMI Wake County with lived experience in understanding the impact of families that are unsure of the best way to advocate, navigate services, or manage their loved one's care. As a member of the Board of Directors for NAMI of Wake County, he aims to bring his personal and professional experience/expertise to assist in help finding a louder voice of this great organization.
Roy Tempke, rtempke@nami-wake.org
Roy joined UNC REX in 1993 as a physical therapist and has served in a number of leadership roles, including administrator for the two UNC REX skilled nursing facilities and as director of care management. In his current role, Roy is responsible for rehabilitation services, the skilled nursing facilities, care management and discharge planning, respiratory therapy, Laboratory, Pharmacy.
Roy serves on the board of directors for NAMI Wake County and is a volunteer reader for Partners Read in conjunction with the WakeEd Partnership.
Roy earned his Bachelor of Science with a certificate in physical therapy from the University of Pittsburgh and his Masters in Healthcare Administration for the University of North Carolina at Chapel Hill. Roy lives in Cary with his wife and two sons. When not watching hockey, Roy enjoys cooking, running and traveling.
Doug Wright, dwright@nami-wake.org
First and foremost Doug Wright is a person in long term recovery. What that means is that he has not had a drink or drug or considered suicide as viable option in his life for over 26 years. Second, he has experience in managing and overseeing operations and staff in multiple roles throughout his career. Over 40 years of management experience responsible for day today operations, personnel management, project management, and financial accountability. In addition to that, he has over 25 years of advocacy and community engagement experience surrounding the Mental Health/Intellectual and Developmental Disability/Substance Use Disorder system in North Carolina and locally. Additionally for the last 10 years Doug has founded and operated a 501 ©3 non-profit organization supporting individuals and families in recovery from alcoholism. Currently he is the Director of Community and Member Engagement at Alliance Health.